How to build a positive and profitable membership community
Mar 01, 2023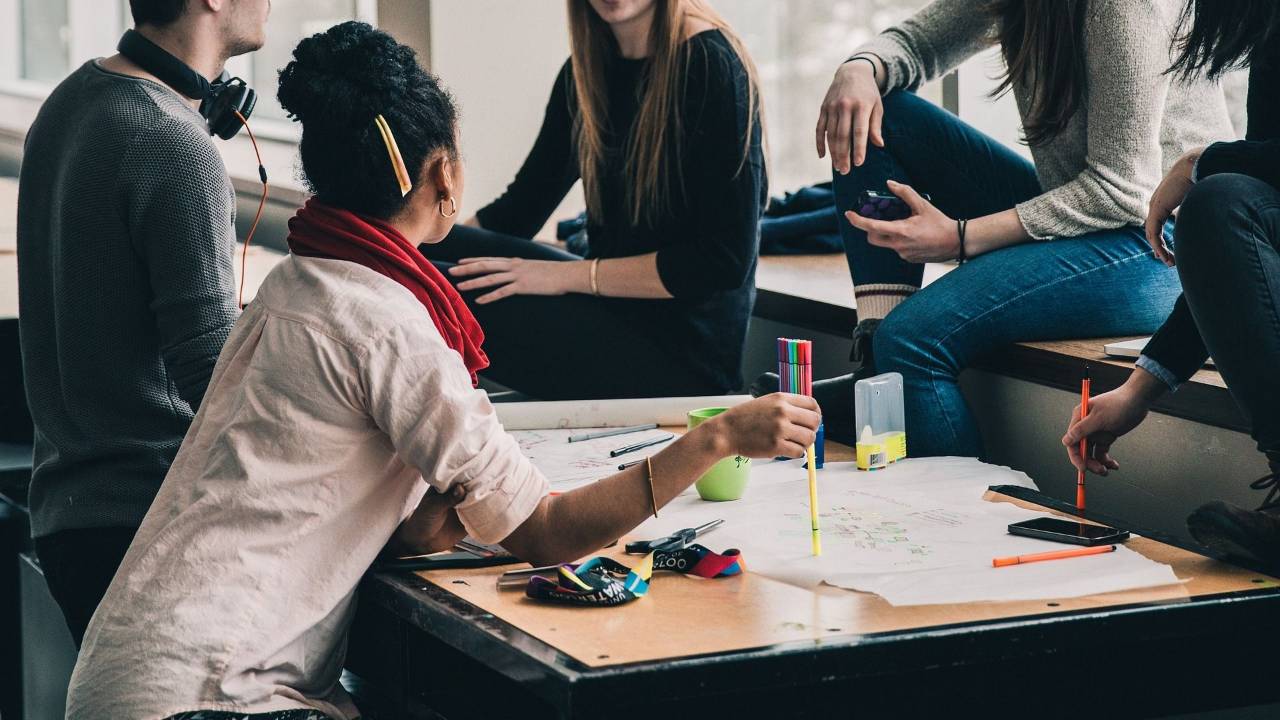 It's no secret that I enjoy leading an online membership community. In 2021, I started the Platform Launchers Members' Club to bring together message-based entrepreneurs and enable us to learn the skills necessary to build, grow, and monetize our online platforms in a fun, collaborative environment. I had no idea who would join when I first started the group, but I have been amazed to see the group of amazing people that has assembled and continues to grow. Getting together with our community is by far one of my favorite privileges each week.
If you're thinking about starting a membership community within your overall platform, I hope you enjoy it as much as I do. Membership communities are beneficial to be part of and delightful to lead, so with that in mind, here's a list of ten things I have learned about them since starting our community at Platform Launchers.
1. Make sure you absolutely love your subject. I often ask people the question, "What could you talk about for 30 minutes straight without notes and without losing enthusiasm?" There are several subjects that fall into that category for me, but online platform development is definitely one of them. I can go on and on about it without running out of gas. I see the benefit of it. I am experiencing many blessings in my life related to it. I love encouraging people to step out in faith and try it. Platform development is without a doubt, a subject I love.
2. Structure your community in a way that fits your leadership gifting and preferences. Author and leadership expert John Maxwell often says everything rises and falls on leadership. Hosting a membership community is definitely a leadership role. It's not just about creating content, it's about leading, coaching, and mentoring people to enable them to experience great results.
I'm a teacher and a community builder. I enjoy conveying helpful content in multiple ways then bringing great people together to discuss and apply that information. You can easily see my leadership gifting and preferences represented in the structure of our membership community.
3. Give your community a name that's fun to identify with. When I was attempting to name our community and overall platform, I wanted it to have a name that also sounded like it could be a team. I didn't want my platform to just be a place to find data. I wanted it to be a place of belonging. I love hearing our group say things like "I'm a Platform Launcher." It's a task we do and a group we're part of.
4. Inform your members. Most people join online memberships for good information. That's a big part of what our membership offers. At this point, we have recorded hundreds of hours of training and community conversation. There are some people who join our membership just to gain access that training, so I want to make sure we keep providing useful content that educates message-based entrepreneurs.
5. Inspire your members and celebrate wins. A good membership community has the privilege to do more than educate. It can also inspire people to take action. One of the most pleasant surprises people discover when they become part of our Members' Club is that being surrounded by a positive, upbeat, action-taking team of people has a direct impact on their own growth. They end up taking action quicker, and the platforms they're building grow faster.
One of the most exciting things we get to do as a group each week is celebrate each others' wins. That's the first thing we do when we begin our calls on Tuesday evenings. It's a great way to start a meeting because it sets a positive and optimistic tone for the rest of our time together, and we're all inspired by the success of our friends in the group.
6. Foster accountability among your members. Members who make themselves visible definitely get more accomplished within our group. Many of them put themselves on record by pledging to the group that they're going to get something new accomplished in a set period of time. When they do that, they're creating a form of healthy accountability through self-imposed deadlines and the desire to keep their pledges to the rest of the group.
7. Make improvements and updates based on the feedback you receive from members. Platform Launchers continues to grow and develop because I keep learning helpful things from our community. I'm always looking for ways to better serve our group. I have added live events, office hours, and additional learning opportunities based on the feedback they've given me. I can only imagine what the group will look like a year from now as I continue to implement the good ideas I receive. If you decide to start a group, always keep your ears open to group feedback. That will help you refine and improve what you're offering.
8. Overdeliver so your members can honestly say their fees feel like a bargain. At present, our membership fee is $49/month. My goal is to make that $49 feel like the biggest bargain in the world to our members. It is my desire to go above and beyond each month to provide as much value as I can so the entrepreneurs who are part of our community feel like this is one of the best investments they've ever made in their business, their network of relationships, and themselves.
9. Create multiple membership offers at various price points. You can do this by offering a monthly option and a yearly option. You can also do this by offering membership tiers that provide various degrees of benefit. Maybe one tier includes more teaching content or additional access to you than another. There are many ways to do this, but the more options you offer, the more opportunities you'll give for people to join your group, and the greater your income may become.
10. Acknowledge the blessing that your community really is. How many traditional jobs allow your income to grow every single month? How often do you develop new friendships on a weekly basis? How many people do you know in your day-to-day life that would be willing to have a meaningful conversation about the niche subjects you're passionate about?
There isn't a single day that goes by that I don't feel grateful for the decision to start and lead our membership community. It's one of the best personal and business decisions I've ever made. There are certainly challenges that you experience along the way like marketing, building momentum, or the discouragement that can come when a member drops out, but the benefits far outweigh the difficulties.
If you're thinking about building a community within your platform, I hope this checklist will be helpful to you.
-John
Platform Development and Monetization Tips
On Wednesday mornings, I send an email with platform development and monetization tips. If you'd like to receive it, enter your info. below.
We hate SPAM. We will never sell your information, for any reason.