There is Strength in Community
When you become part of the Platform Launchers Members' Club, you're not only gaining access to weekly live training with John Stange and other experts, you're also becoming connected to a community of people who value what you do and want to help you build, grow, and monetize your online platform.
If you're tired of feeling like you're working by yourself, and you'd like to connect with some truly great people who "speak your language," you're going to love being part of this community.
The Members' Club is made up of message-based entrepreneurs at all skill levels (beginner to expert), and we have a great time growing, learning, and building our businesses together.
30-DAY FREE TRIAL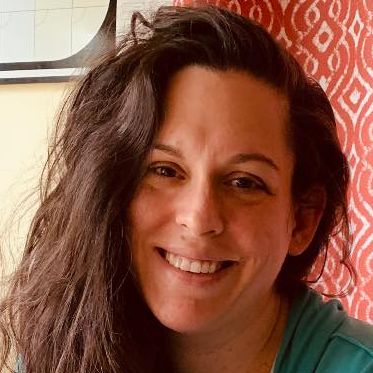 Sarah Graham
"When you become a community member in Platform Launchers, you become accountable for professional growth. The experience I receive weekly with the community training calls is invaluable."
Rich Avery
"It wasn't until I became a member of Platform Launchers that I discovered what I have been missing all along: A community of like-minded people all working together to launch and grow our online businesses."
MJ James
"Joining Platform Launchers has helped elevate my online platform to a place I never thought possible. Platform Launchers has taught me EXACTLY WHAT TO DO! The foundation is explained and easy to follow in actionable steps."
When you become part of the Members' Club,

you receive...
Instant access to "The Launch Plan" course which will teach you how to build, grow, and monetize your online platform.
Tuesday Night Community Calls where we gather online for information, inspiration, and accountability.
Instant access to our Video Training Vault which contains hundreds of hours of video instruction that will teach you how to build a profitable online platform.
Instant access to our Community Portal which features; live video meetups, live chats with other members, and more.
The opportunity to join us in person for our live events which are held twice a year.
A 50% discount on John Stange's courses in Platform Launchers University. This benefit alone will save you hundreds of dollars.
Monthly "Office Hours" for hands-on mentorship and help with your online platform.
Strategies and systems that will help you monetize your content and earn a living through your online business.
Lifelong friendships with inspiring content creators and entrepreneurs who really speak your language.
BECOME A MEMBER

If you're ready to build, grow, and monetize your online platform, use our
FREE TRIAL

to gain immediate access to all the benefits of our Members' Club today!
*INSTANT ACCESS TO HUNDREDS OF HOURS OF VIDEO TRAINING CONTENT